The French Alps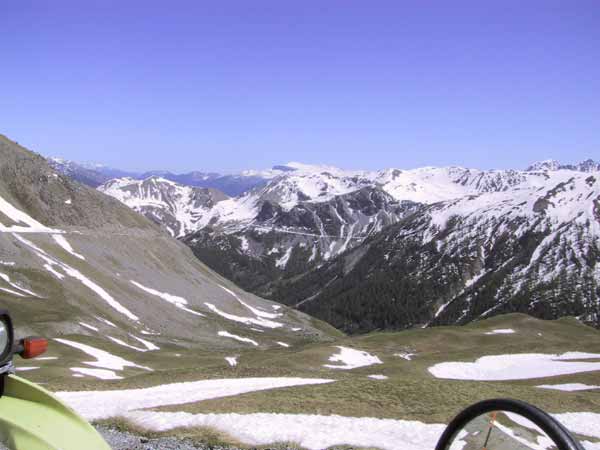 Our trip started in the Ardeche. To reach Tuscany, we crossed the French Alps, and we enjoyed the Alps again on our way home.
The Col de la Bonnette was closed, when we traveled to Tuscany, but we couldn't resist riding up, and view for ourselves that it was indeed impossible to ride through. We took the Col de la Cayolle instead (very beautiful because of the narrow road alongside a small river), and then enjoyed the Alpes Maritimes (with the Col de Turini for instance).
On the way back, we entered the Alps by way of the Colle della Lombarda (really beautiful and wild, especially at the Italian side). We admired the Casse déserte at the Col d'Izoard (a weird desertlike landscape with sharp rocks sticking out), and rode the Col de la Croix de Fer, the Col de Vars, and the Cormet de Roselend (which offers a view on the Mont Blanc if you are lucky).
More pictures of the French Alps on the Dutch:
San Miniato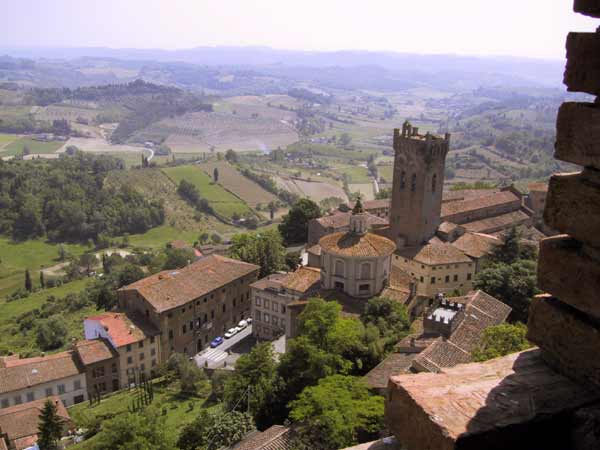 We spent a few days in San Miniato, a small town in Tuscany.
Typically a Tuscan town, San Miniato is built on top of hills, sticking out of the landscape around it. In the case of San Miniato, these hills have a few crests, each one making place for one street of San Miniato. When you climb to the tower on the highest point of the hills, you have a mignificent view of the way this Tuscan town is built.
The conference I attended was held in the Convento de San Francesco, one of the many beautiful old buildings in this town.
More pictures of San Miniato on the Dutch:
Tuscany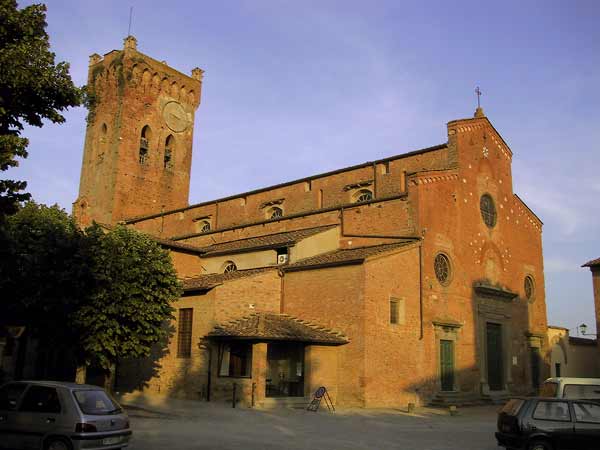 We didn't spend all the time in San Minato: there were other places to visit in Tuscany.
San Gimignano, for instance, is a famous small town, with lots of Medieval buildings. It is famous for its seven towers. Such towers (square, slender and high), are typical of Tuscan hilltop towns.
Of course, we did visit Pisa as well.
Enjoying Tuscany not only means visiting towns; it also means riding through the landscape. There are numerous small roads, fields of poppies, vineyards, olive trees, and old farms. The landscape is made for motorcycles.
More pictures of Tuscany on the Dutch:
Siena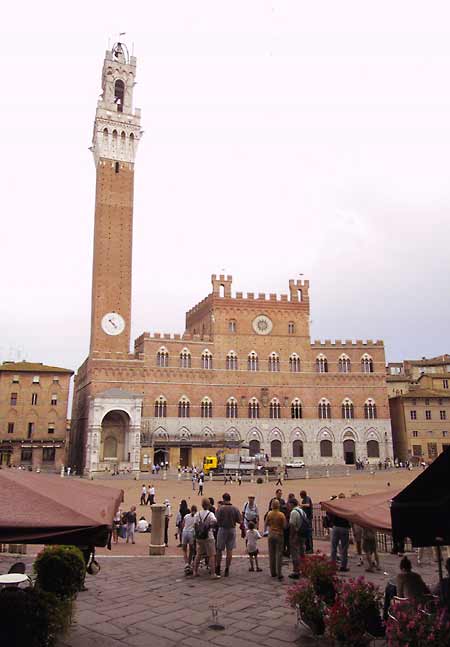 Siena is worth a visit of its own. It houses numerous interesting buildings, and it's a town with a very special atmosfere.
The Piazza del Campo is not only a stunningly beautiful town square, but it's also the place where the famous Palio takes place, each year. It's always crowded with toursists, but the beauty of the place is always overwhelming.
Another superb sight is the Duomo. I like the outside of it very much (not the front though), with its elegant, simple black and white stripes, and the inside impressed me even more. It somehow tells you what religiosity stands for, even with the church being filled with tourists.
More pictures of Siena on the Dutch: