Gorges d'Ardeche

The landscape in the Ardeche is great for motorcycle riders: many cols to climb, roads of different qualities and different widths, good views (especially in may, when the scotch broom flowers in yellow), and impressive rock sculptures, like the Gorges d'Ardeche.
More pictures of the Gorges d'Ardeche on the Dutch Day 3 nl .
Village in the Ardeche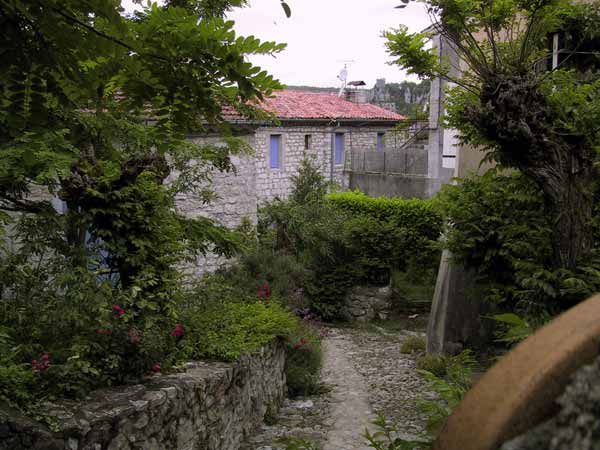 There are many pittoresk villages in the Ardeche; we visited one
Streets went under houses, or consisted of steep stairs.
Every house was built of the same grey stone. A tower made it possible to have a look on the surroundings: a river with rocky banks.
More pictures of the village on the Dutch Day 3 nl .
Roads in the Ardeche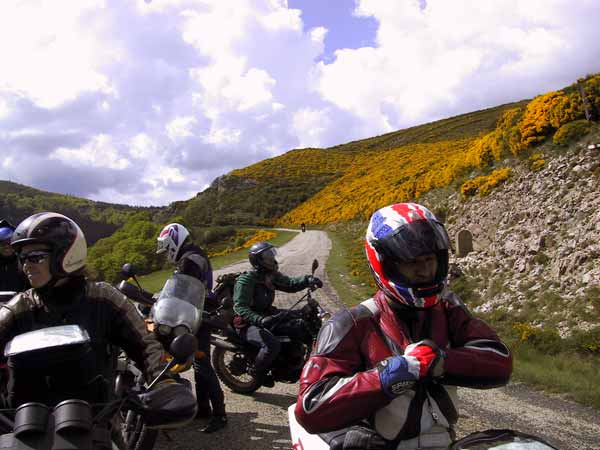 May is a perfect time of the year for the Ardeche, as you see in the picture: it's not too hot or too cold, the flowers are blooming, and you have good views through the many corners.
The Ardeche is especially suited to motorcycles that love bad road surfaces, like GSses.
More pictures of the road in the Ardeche on the Dutch Day 4 nl .
Corniche des Cevennes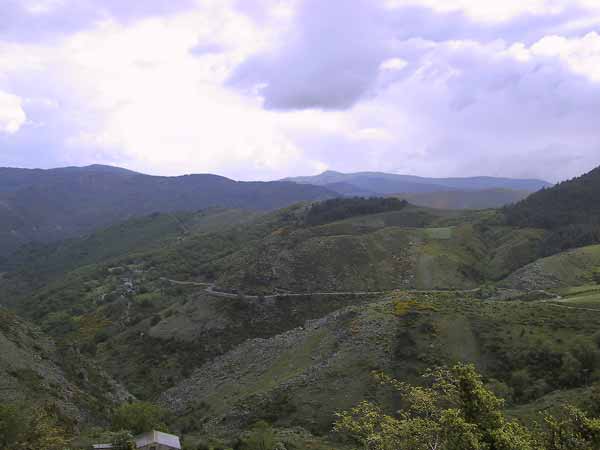 The Corniche des Cevennes will take you over the ops of the hills in the Cevvennes.
That means: a great road, views on both sides of the roads and through the corners. Highly recommended.
More pictures of Siena on the Dutch Day 5 nl .