Through France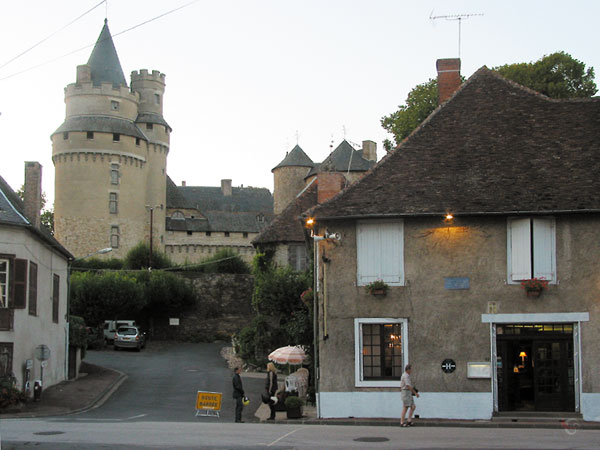 First, we had to get thruogh France (and the Netherlands and Belgium, but France is far bigger).
France is huge, but in many places beautiful to ride through. We especially liked the Bourgogne and the Morvan.
More pictures of riding through France on the Dutch:
Green Biskaia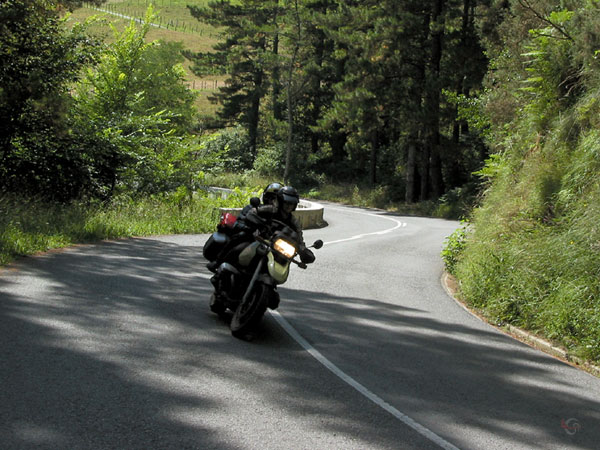 Inland, Biskaia is very green, even during a heat wave in the summer.
This land behind the north coast is very different from the rest of Spain.
Beautiful roads everywhere, where you ride one corner after another. Perfect surroundings for motorcycle riding.
More pictures of riding through green Biskaia on the Dutch:
Gorlitz and Plentzia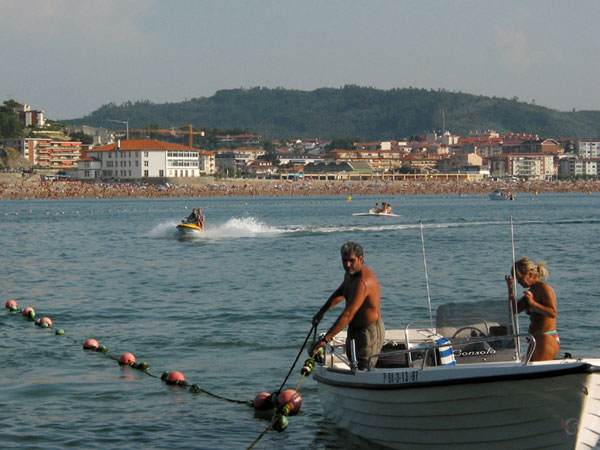 Gorlitz is a very small town with a beach, on the coast of the Atlantic Ocean, to the north of Bilbao.
It has a camping site, a huge (and beautiful) beach, and some restaurants and shops.
Plentzia is the small harbor sibling town, with more restaurants, and a small centre with old buildings.
Together, they offer a really pleasant place for a holiday.
More pictures of Gorlitz and Plentzia on the Dutch: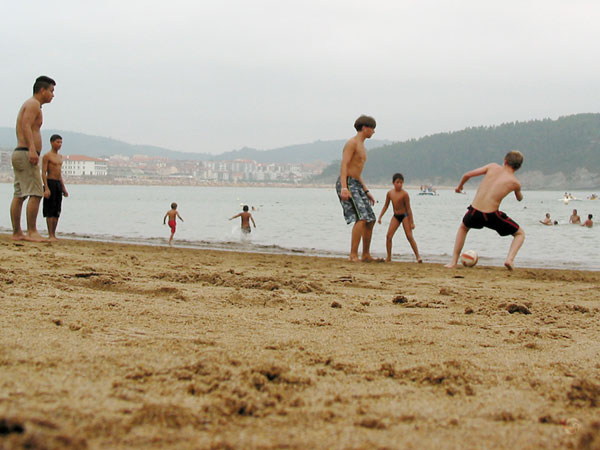 Gorliz has a beautiful sheltered beach, in a half-moon formed bay, with rounded rocks at both ends.
During summer, you will never be alone there. Most tourists are Spanish, which I prefer compared to the Mediterranean coasts where you hear more Dutch and German than Spanish.
The castle of Butron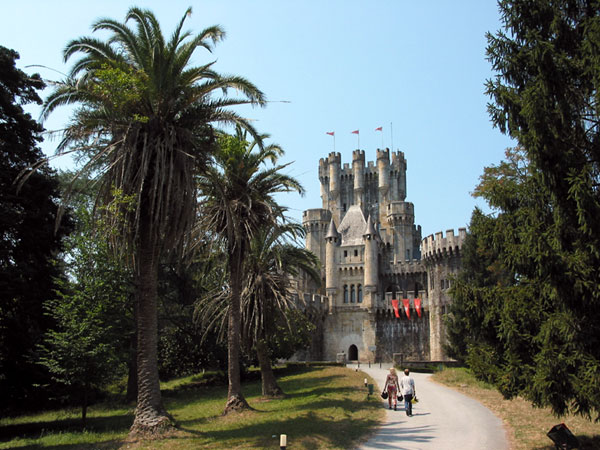 Close by Gorliz is this Castle of Butron. It is a real castle, with a history of battles where Biskaia was divided again and again between different castle owners.
When you visit the castle, you get a real "multimedia experience", which is much more fun than it sounds. And the castle itself is impressive and interesting.
More pictures of the castle of Butron on the Dutch:
Vittoria Gasteiz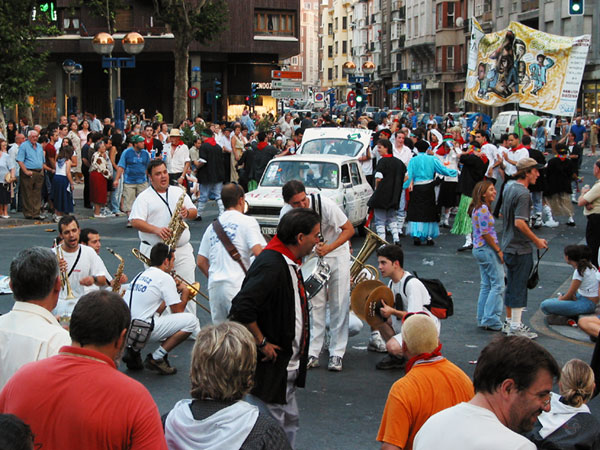 We were twice in Gasteiz (the Spanish name is Vittoria; the Bask name is Gasteiz), and on both occasions the town was partying: there was a festival.
Most people were in traditional clothing, there was music, dance, and a shandy-like drink was consumed in huge quantities.
The tempo of the music was incredibly fast and the dancers managed to keep up with that tempo, and all that took place during a heat wave...
Gasteiz rocks!
More pictures of Gasteiz on the Dutch :
Biskaia in short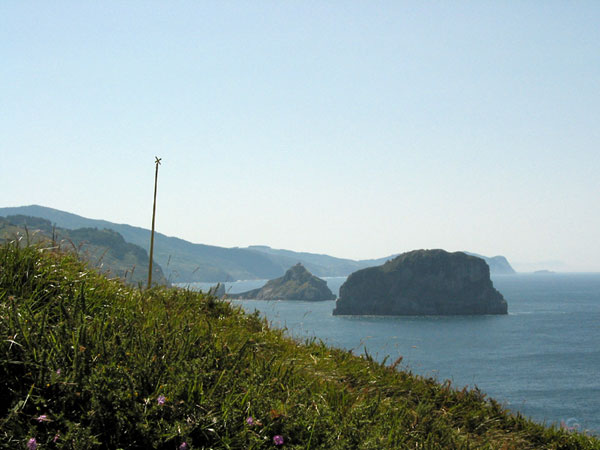 In short: this small part of Spain, Biskaia, has everything for a great motorcycle vacation.