San Antonio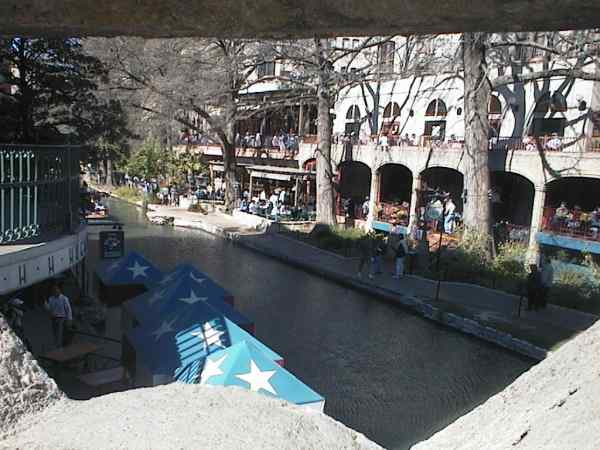 Forget everything about American cities with grid-like layouts, when you happen to visit San Antonio. Low buildings, a river running through it in big curves, beautiful churches everywhere. It is even pleasant to WALK in this town!
It was at the Riverwalk (a bend in the river, with restaurants at both sides, very pleasant both day and night) that I heard for the first time parrots everywhere. I searched and searched in the big trees, but could not find them, until at last, I saw a black bird with big tail on the ground, making parrot-noises. Great-tailed Grackles! They are everywhere in San Antonio, and fill the city with their life-enjoying sound.
However, we wanted to see more of Texas. Hiring a BMW R1100GS appeared to be impossible in San Antonio (even in Austin), and we did not like the idea of paying a ridiculous number of dollars for a bike we did not want, so we changed plans: we would hire a convertable.
The lady of Hertz loved the sight of the Chrysler Sebring very much, and she showed us in much detail how to get the roof folded and unfolded. When I told her that I had never before driven an automatic, she told me how to get it in reverse and in forward, and that was it. Unfortunately, she failed to tell me that an automatic begins to drive when you put it in reverse and don't have your foot on the brake. The wheel was still turned, and the car drove itself against a concrete column before I noticed that it already moved...
The lady screamed, I said goodbye and we drove away. That evening, when parking, I saw that the car had a big, big dent. My first car crash!!!
Hill Country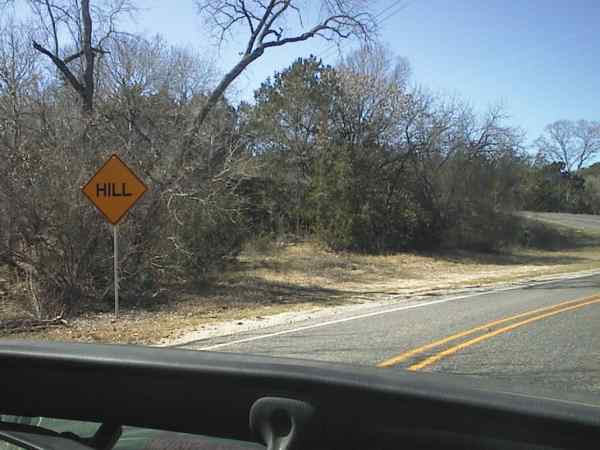 NorthWest of San Antonio is Hill Country.
And hilly it is! The Americans (or should I say Texans?), friendly as ever, put signs everywhere, to warn you for hills, curves, deer, or for the possibility of a flooded road. It is a rather dry country, with oaks, prickly things growing everywhere, and cows chewing on them. In between these dry areas with trees, there are streams (responsible for the flooding now and then), always accompanied by the unbelievably lush lightgreen of the Cottonwood tree .
When it gets dark, you notice that the deer signs are not, as in Holland, a sign of wishful but hopelessly thinking: in Hill Country, there are deer all over the place, next to the road, ready to jump.
Hill Country would make excellent motorcycle country, and the poor Chrysler had to work very hard (oh, those tyres on American cars, screaming all the time in a bit of a curve...) to compensate a little for the lack of a motorcycle.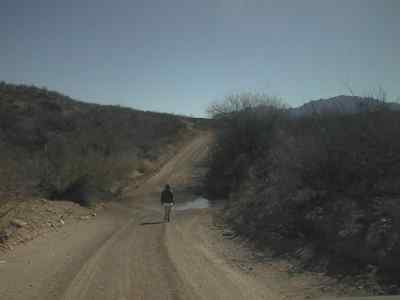 February is rather dry in Texas, but even now I had to check sometimes whether it would be safe to enforce the Sebring through a flooded part of the road. As you see, we took the convertable off-the-pavement. I think this will be the only time in her lifetime that she is taken here, and I know she loved it.
To my big surprize, I saw two Roadrunners at the side of a road.
Sometimes, I have a secret wish to see a certain bird. I always know that there is a big chance that I don't get to see it, but it just would be so very very nice if...
And now, while we haven't even seen the desert, the RoadRunner already showed itself to me!
Big Bend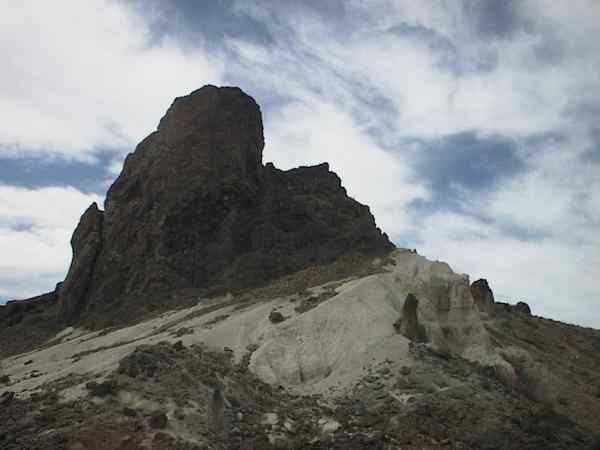 Weird landscape.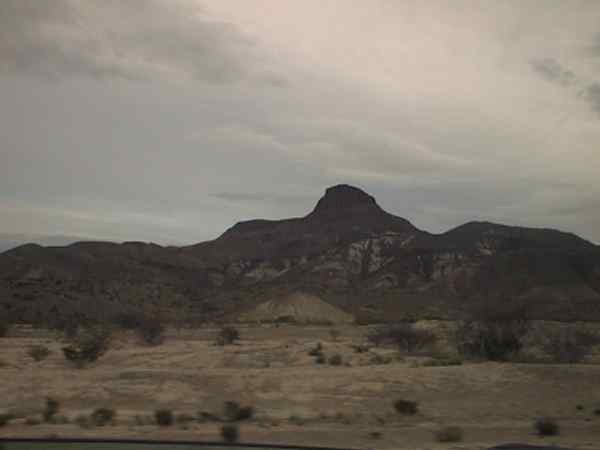 The Big Bend national park is situated, how surprisingly, in a big bend of the Rio Grande (or, with its real name, as a Mexican taxidriver told us, the Rio Bravo).
The area contains the Chisos Mountains, surrounded by Chihuahuan desert (the very first desert I saw in my life!). There has been much volcanic activity, which is responsible for stunning, incredible colours and structures of the mountains.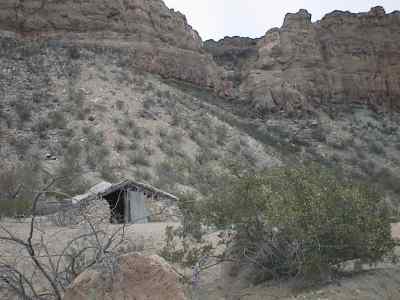 The area has been inhabited for a long time. This house was built by a farmer, who tried to grow enough stuff to live on (for his big big family) next to the Rio Bravo.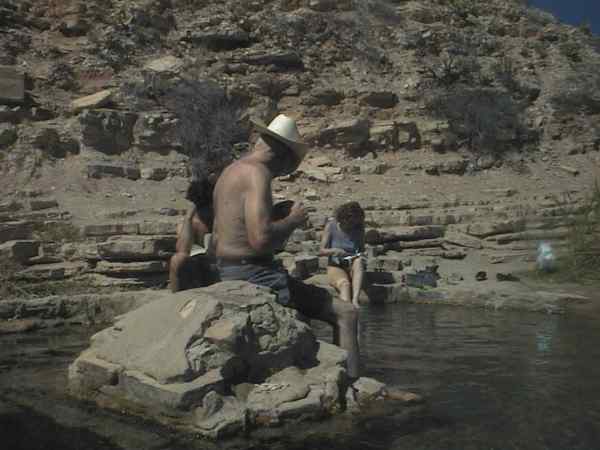 A homesteader, J.O. Langford , bought a piece of land, unseen, in the Big Bend, and he turned it into paradise. The piece of land, next to the river, contained hot springs, and he built bathhouses, and claimed that the springs had very diverse medical benefits. He was even so considerate to build one seperate tub, for "people with social diseases", who could not bath in the presence of others. There was a post/trading office, and even a motel.
Two floods destroyed all the buildings.
When we came along, a man was sitting with his feet in the (lovely hot) water, and he explained in a soft voice about the healthy nature of the water. As we sat there, tranquile, we all sensed the enchantment of the place. Langley certainly was a man with very good luck around him!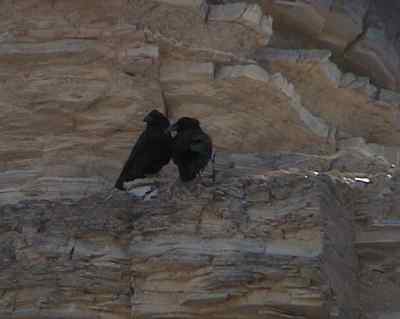 In the neighbourhood, just to add to the enchantment, these ravens were playing and caressing each other, in plain sight.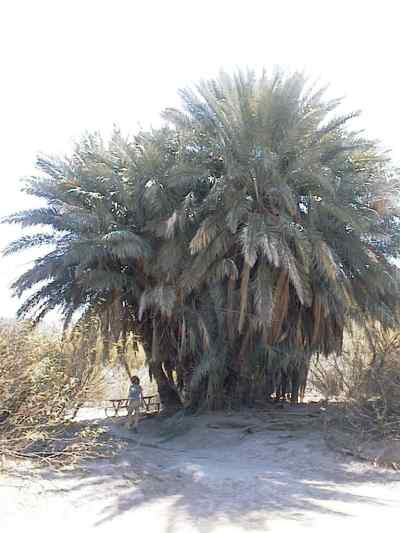 A very narrow rim next to the Rio Grande is junglelike, which is a strange contrast with the desert behind. These palms form the entrance of the hot spring area.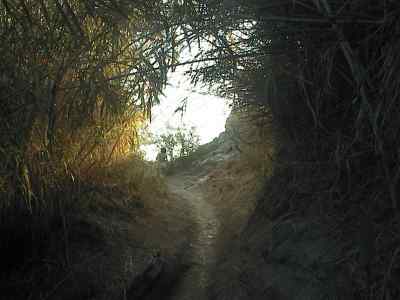 Imagine walking through the desert, and then finding this path, leading to the Boquillas Canyon.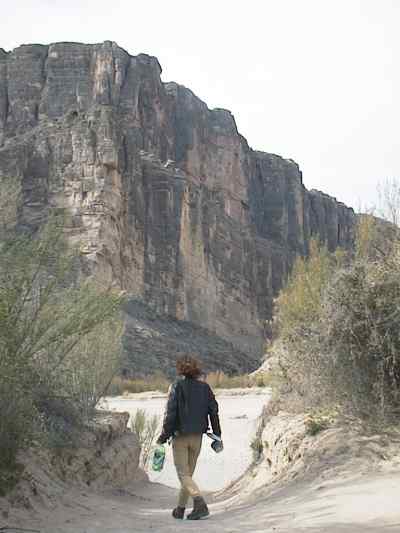 So, Big Bend not only offers strange mountains, desert, and lush vegetation, there are the canyons as well. The Rio Grande certainly is a Rio Bravo. Its floods destroyed Langleys paradise, and it carved these canyons which make you very, very small. Of course, the canyon on the picture (in this case, the Elena canyon), is still far away...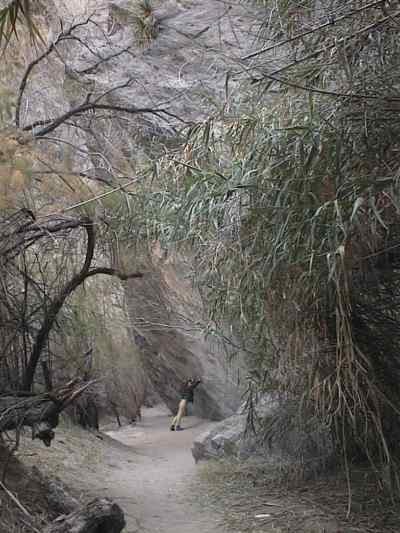 As you see, I will save the world for you, if necessary. For canyon concepts, this is just a tiny stone...
The enchantment doesn't end at the borders of the national park. On the way back, we took the 170 until Ruidosa , and all the way long, we still could enjoy the "Big Bend"landscape. The 2810 took us to Marfa, and especially the first part, through the Pinto Canyon, was breathtaking!
Cowboys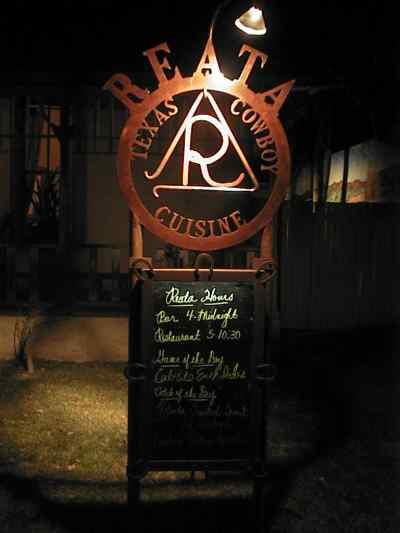 West and North of the Big Bend are ranches: this is a cowboy country. In Alpine , a boy at the gas station pointed us to the Reata restaurant where we could eat cowboy food.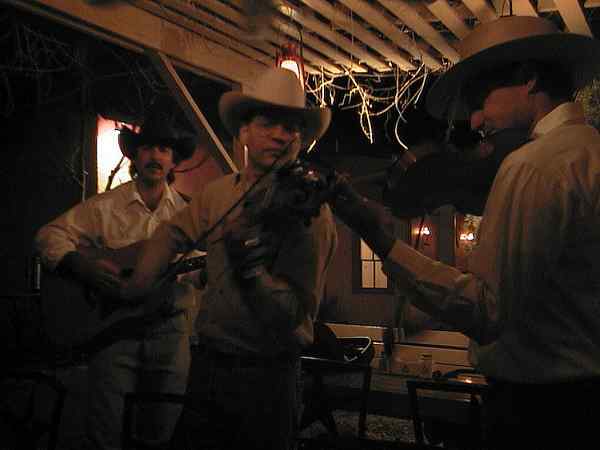 We could eat outside, next to a campfire, which was perfect in itself. But on top of that, three men appeared, playing old cowboy music. Normally, I don't like these kind of things at my dinner table. But this was superb. Two violins and a guitar.
Two of the three men singing, with soft voices. I cannot imagine something that fits better with the campfire.
Afterwards we talked, showed them the pictures Ernst had made with his digital camera, and exchanged website addresses ;-) So check the pages of Lenny Fiel and the Ranch Dance Fiddle band ! They told us that they play old historic music, which is clearly not forgotten in Texas. Somehow, you could hear that there must have been Irishmen along the cowboys, and they must have made the lonesome cowboy life a lot more pleasant with their violins and guitars.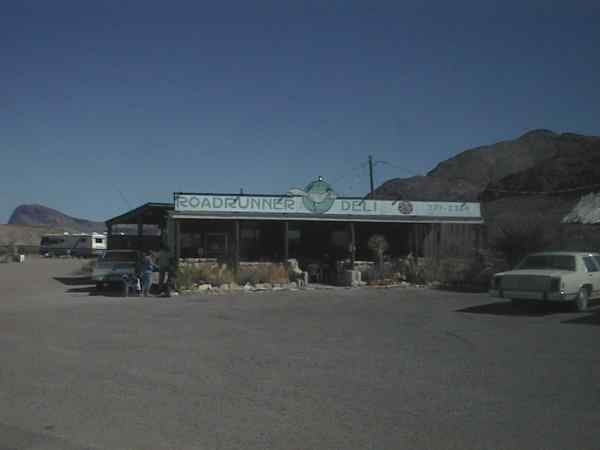 Study Butte , lying just outside the Big Bend national park, was our home-base. So, we began the day by having breakfast in this RoadRunner deli.
Oh, sitting there, drinking excellent coffee (the only good coffee in the whole united states), and eating a bagle or something, having a little talk with the man inside, and feeling as relaxed and without worries or haste as the other customers.
I just wanted to stay there forever...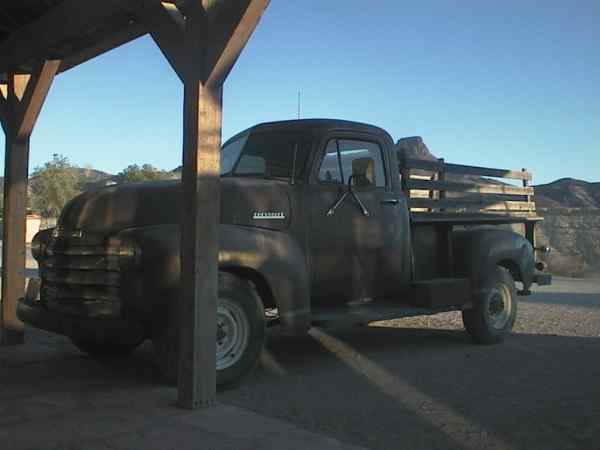 One night we had dinner in a cafe in Study Butte, Ms Tracey's .
Outside, a band was playing, and people were dancing. We were invited, and danced with them. They were sort of a mixture of cowboys and hippies. All tall and lean (they all looked like brothers of Ernst, with their hats on of course, and dancing very happy and creative.
Afterwards, we had a talk with one of them. He "lived mostly of the desert", he told us, and gave us some cactuswine to show us how well he lived ;-)
He asked us why we didn't come to live there, and very often I still wonder why not. We could buy the chevy, and the RoadRunner deli. Anyone knows whether the deli still is for sale?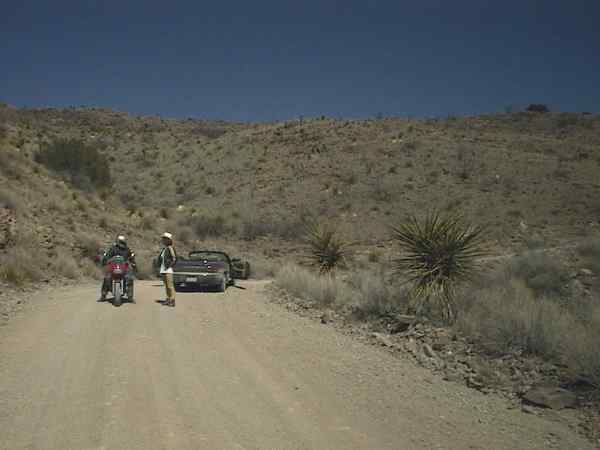 On the way back we did lots of off-roading with the Sebring. On one of these occasions we met two motorcyclists from Maine, on Diversions. That did it. I hereby promise to come back to Texas one day, with a motorcycle (one of my own, the GS or the XT). Maybe we will not live there, but we WILL ride there!!!